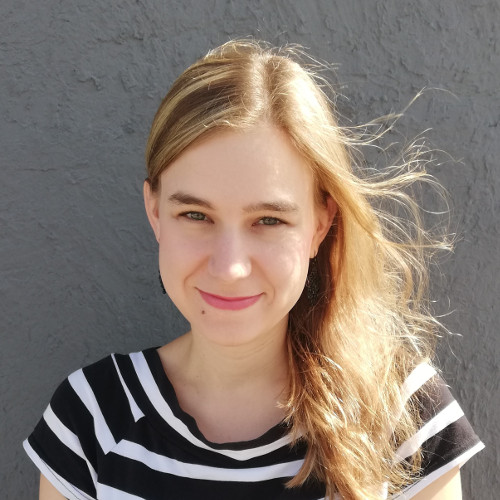 Marta Gospodarek (Olko) is a PhD Candidate and Adjunct Professor in the Music Technology Program at New York University. Her research interests lie in the intersection of spatial audio, sound design, and psychoacoustics applied to the context of Virtual and Mixed Reality. Marta participated in several VR projects, including Holojam in Wonderland and Cave produced by Future Reality Lab at NYU. As a lead sound designer, she was responsible for sound production and postproduction, the design of reproduction systems, and 3D audio programming. Leading the Immersive Audio Group at NYU, she engineered around 20 music recordings in VR both in the studio and live settings.
Marta received her M.S. in Sound Engineering from the Fryderyk Chopin University of Music in Warsaw. Her thesis topic was Auditory-visual interactions: The influence of colour on loudness judgments. She has worked as an assistant professor teaching audio for film at Fryderyk Chopin University of Music. Previously, she also spent a year working at The Banff Centre as an audio engineer, sound designer and composer. In 2012 she was awarded the Gold Award in the category of Sound for Visual Media during the 132nd AES Students Recording Competition.
Beyond her educational interests, Marta developed her skills in sound engineering working on feature films and commercials in all stages of production including automatic dialog replacement, sound design, surround mixing for film, foley recording and music composition. She was also responsible for front-of-house sound during several music festivals. Marta has also collaborated with contemporary music composers creating interactive sound installations using MAX/MSP.